We're All About Tarot And The Mystical Realm
Everyone Has Their Favorite Tarot Decks . . . Perhaps They Follow A Particular Theme . . . I've found that I've been attracted to Witch Themed Tarot Decks . . . But my tastes do seem to go for the eclectic, whimisical, traditional . . . My Tarot Deck Collection Works For Me — Just As Your Personal Tarot Deck Collection Is Unique To You And Your Preferences . . .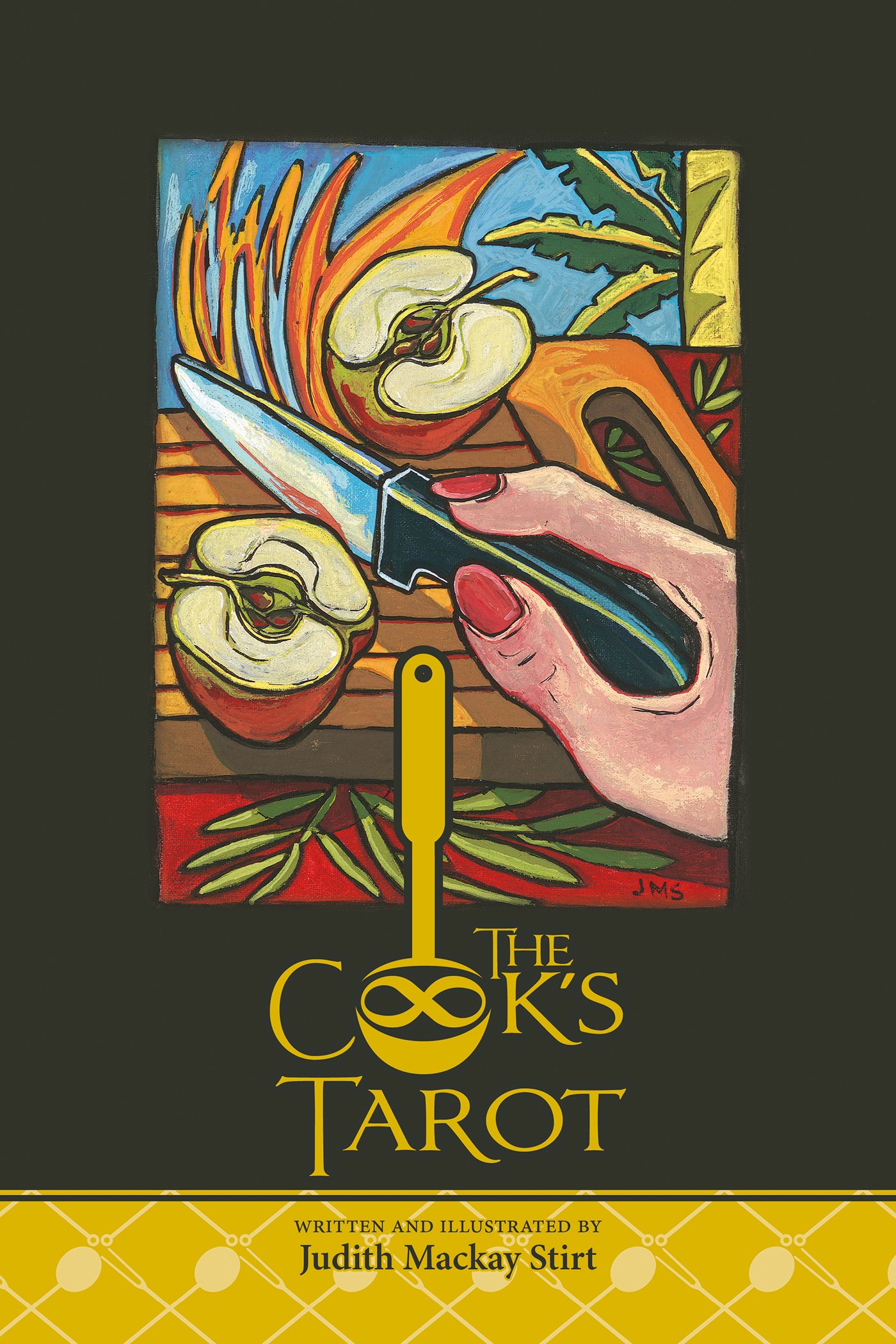 The ups, the downs, the twists and turns … Very much like a rollercoaster ride.
There are challenges, obstacles. Sometimes things seem to fall into place almost naturally or miraculously. Other times there are struggles … and perhaps never achieving that which you believe is so very important. Maybe it's not meant to be or you need to learn or experience things before you're ready for that special thing.
I suppose Tarot does give answers. For me it is more guidance. Or I'm seeking guidance more than direct answers. I prefer to look at different possibilities at times … And, yes, there are times I want a direct answer.
Life is to be experienced and charished … Tarot helps us on our journey …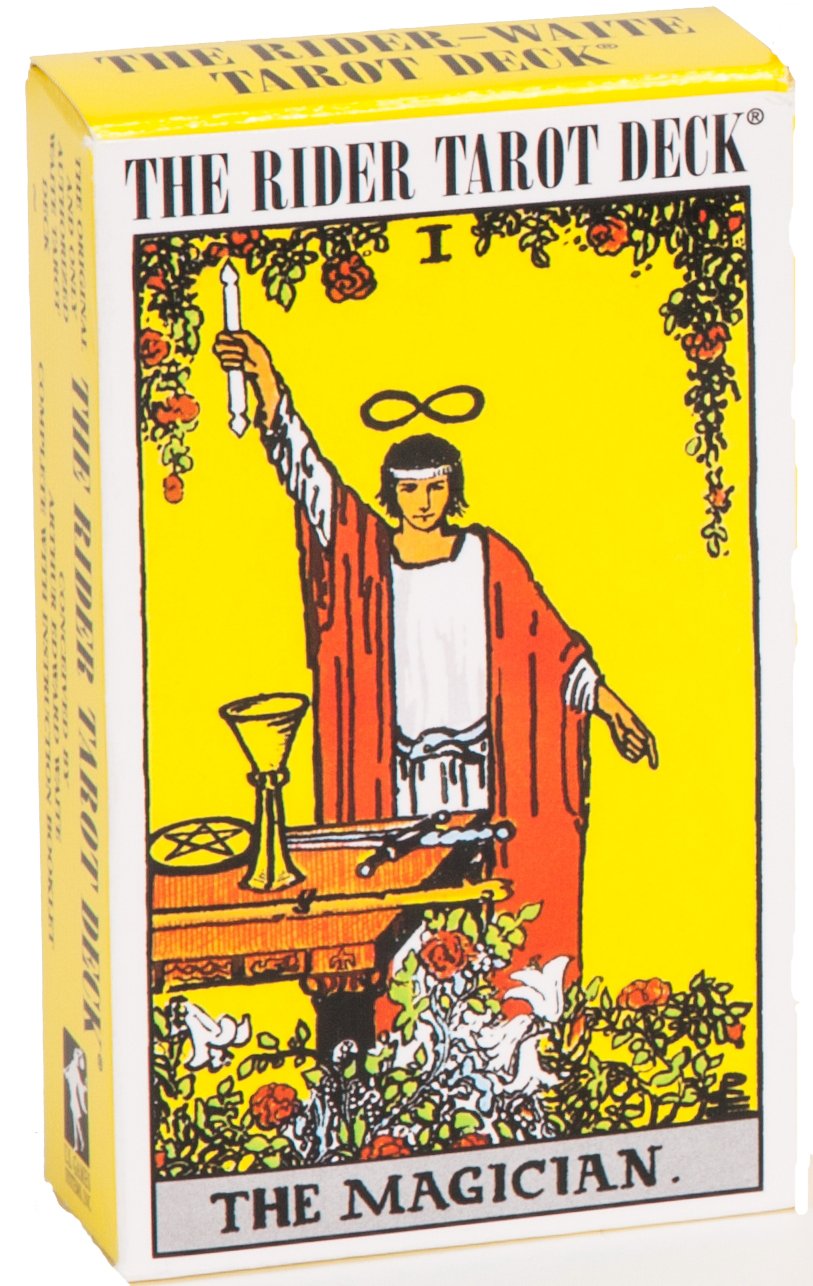 There Are So Very Many Choices
Most Tarot Experts suggest the Rider-Waite Deck. I would recommend it too … But I would also suggest you select a Tarot Deck you really like and will use regularly as you're learning. It's important that you use the cards regularly as you're starting out. The best way I believe to do that is to select a deck that you like and will look forward to using.
I would also suggest you select a Tarot Deck that follows the Rider-Waite system. It will be helpful as you journey forward with books and YouTube Videos. I love YouTube and have learned so very much from many Tarot Instructional Videos.
And, you may find it necessary to have a mentor who offers courses as you delve further in your Tarot study.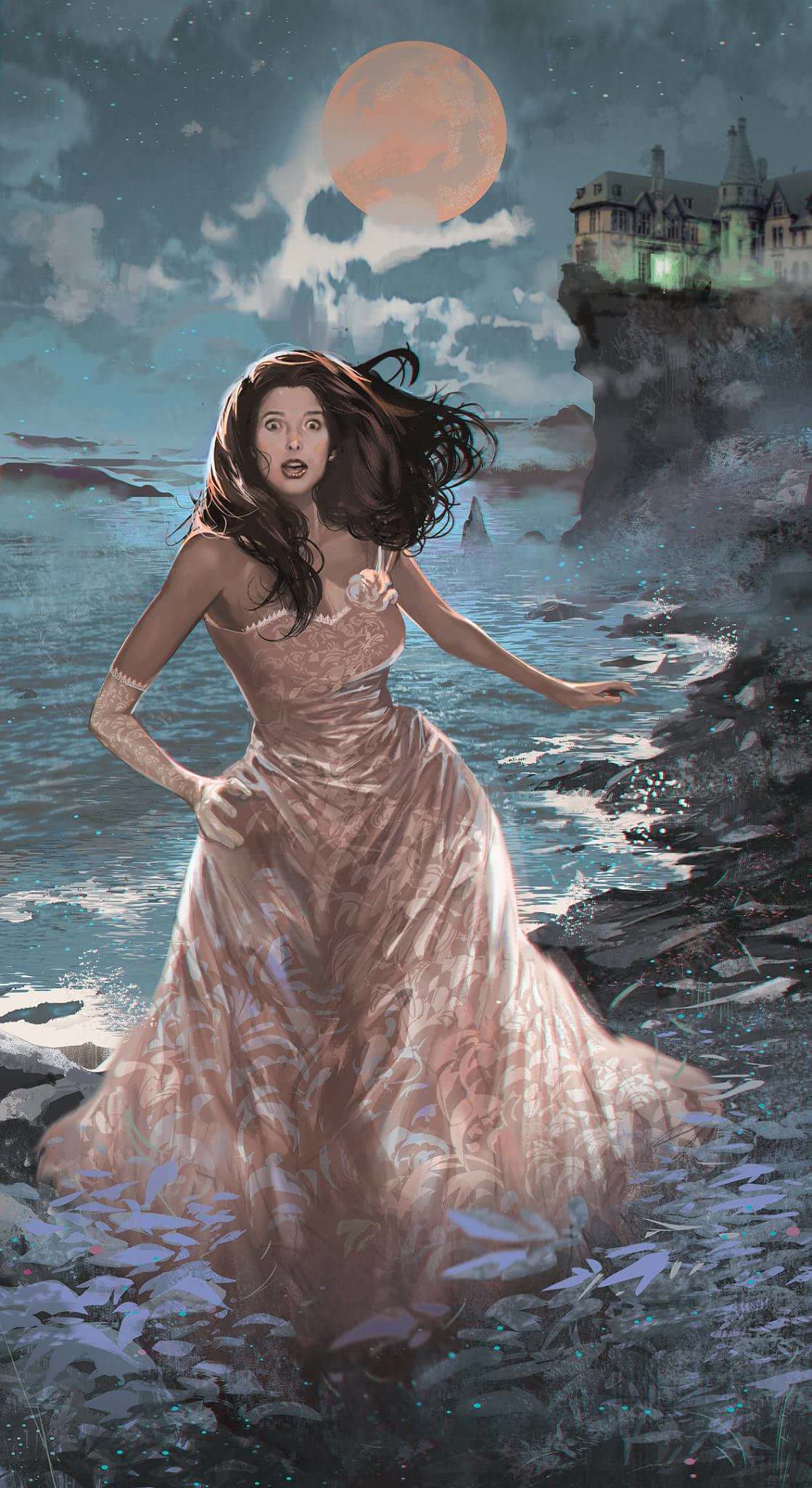 Sasha Graham's Tarot of Haunted House truly captured my imagination with the Major Arcana being the various archtypes who haunt the mansion … and perhaps your life … Experience each twist and turn as you reveal each card in your reading … 
I believe this Tarot Deck will enrich your life as you delve deeper into the mysteries of this haunted house … 
Remember you are the key … along with Raven Wandsworth and the whole cast of characters who play a role in your personal life as well as in the lives of others for whom you reading.
I love this Tarot Deck and hope you will too as you work with the cards one at a time and truly feel the essence of this wonderful Tarot deck.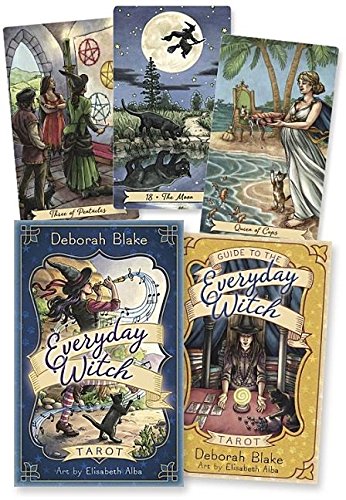 This Tarot deck began my collection of Tarot cards and my study of Tarot.
There are Tarot decks that feel right … You know you have to have it and want to use it regularly. This is such a Tarot deck for me … I love the artwork and the cats … I'm always looking to see what the cats are doing … They are very much a factor in my readings … Even when they seem to be just a cat doing cat stuff … or does it delve deeper …
I do love Tarot and the Everyday Witch is very much a part of the reason why.
Click the button below to get more information or purchase it.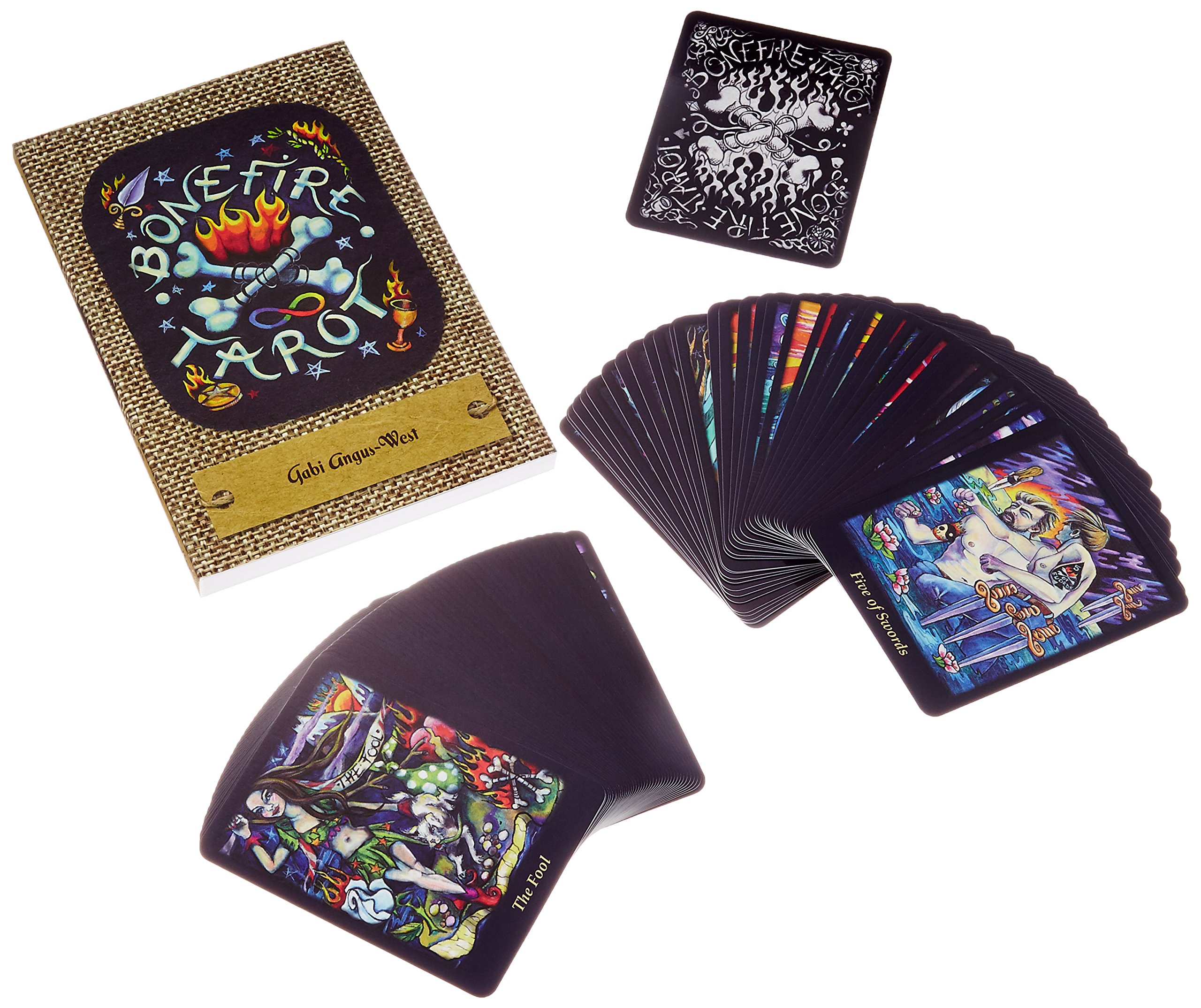 Bonefire Tarot was inspired by the vintage, old-school tattoo flash of Sailor Jerry Collins. It does follow the Rider-Waite tradition . . . It invites an intuitive read to demystify your personal journey. It's created by Gabi Angus-West and distributed by Schiffer Publishing, Ltd. It's publishing date was November 28, 2016 . . . I bought my copy May15, 2019. It's worth checking out!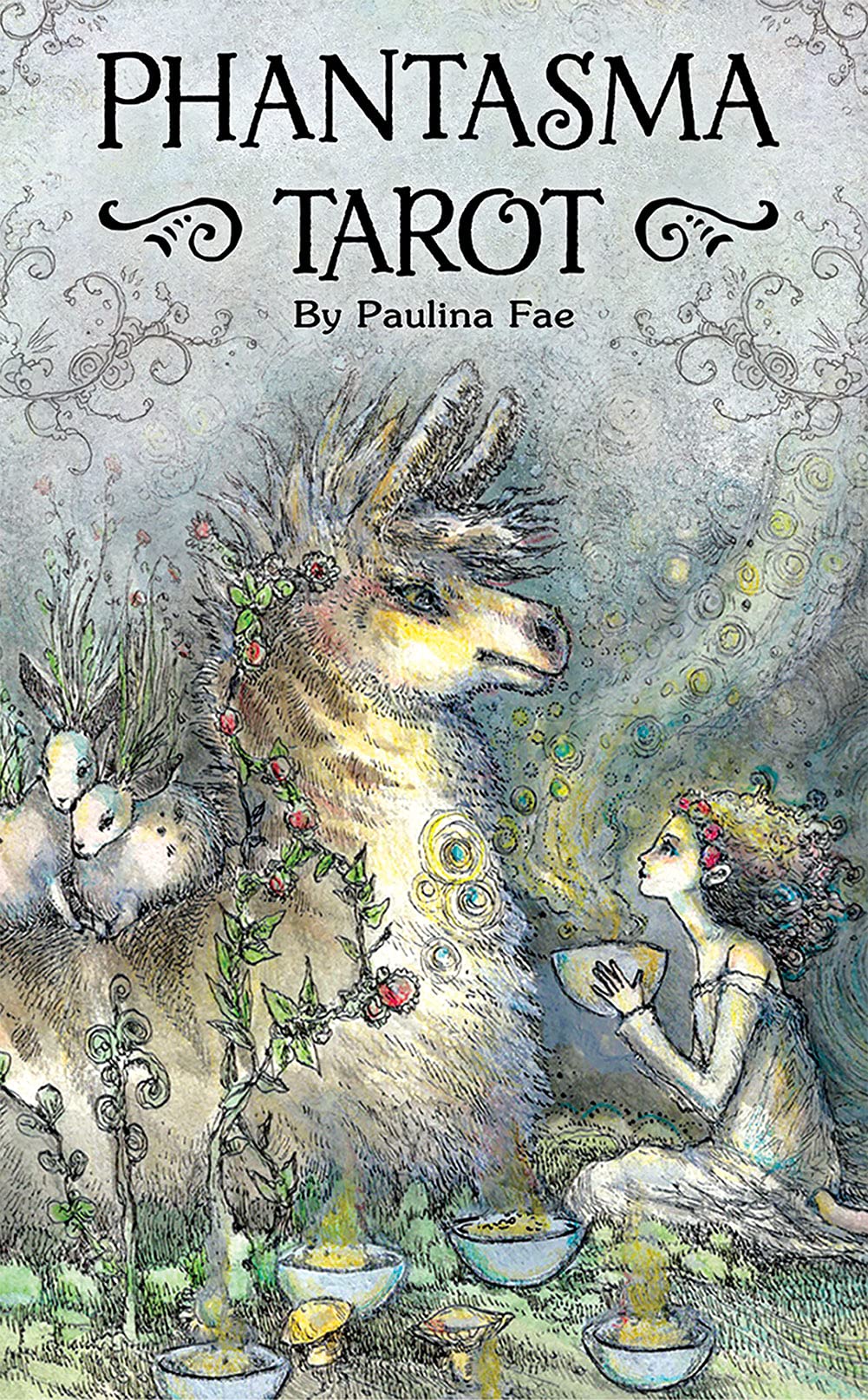 Step into the enchanting world of Phantasma Tarot, where vibrant colors and ethereal visions come to life. Immerse yourself in the wisdom of kindred spirits and mystical creatures as they guide you through the 78 cards of Tarot. Uncover profound insights about yourself through their timeless messages and life lessons, beautifully shared in the 76-page guidebook. With the Phantasma Tarot spreads, embark on an exhilarating journey of self-discovery and embrace the magic that lies within.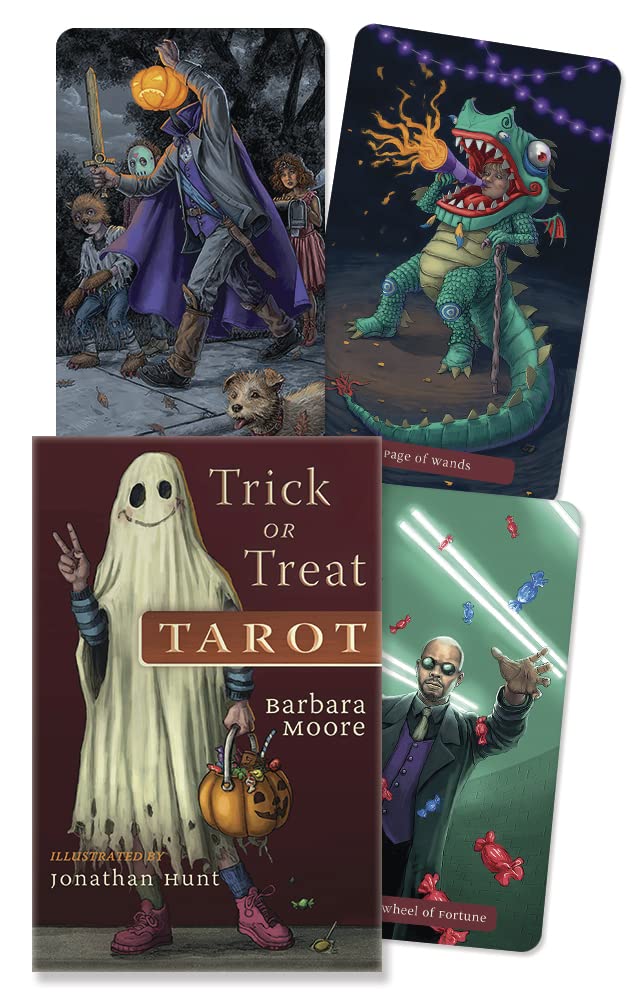 Welcome, goblins and ghouls, to a frightfully enchanting tarot kit that will ignite your senses and awaken your supernatural spirit. Prepare to be captivated by the bewitching illustrations of Jonathan Hunt and guided by the mastery of bestselling author Barbara Moore. This Rider-Waite-based deck, accompanied by a vibrant guidebook, invites you to embark on a thrilling journey of divination and bravely face your deepest fears. Embrace the power of Trick or Treat Tarot to unlock your true destiny, peer into the veiled future, and unleash your unique identity each and every day – not just on Halloween.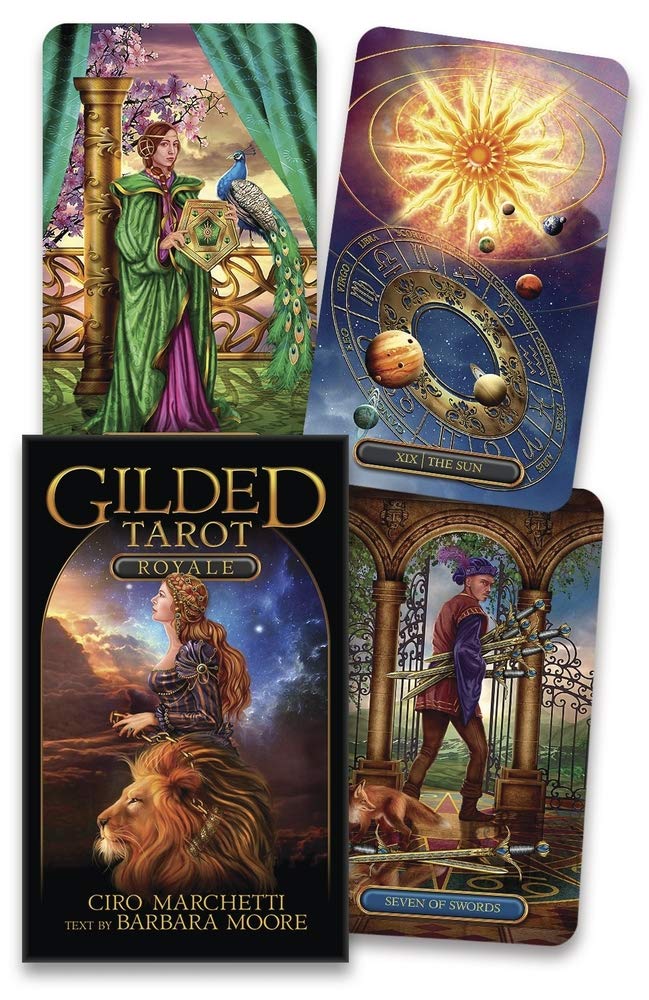 Gilded Tarot Royale, is one of Llewellyn's top-selling Tarot Decks! Immerse yourself in its brilliantly refreshing artwork, featuring borderless cards, rich colors, and stylish design. Delve into the captivating world of medieval magicians, priestesses, emperors, and knights, all inspired by the RWS style. Trust in the deck's powerful readability to guide and inspire you on your Tarot journey for years to come.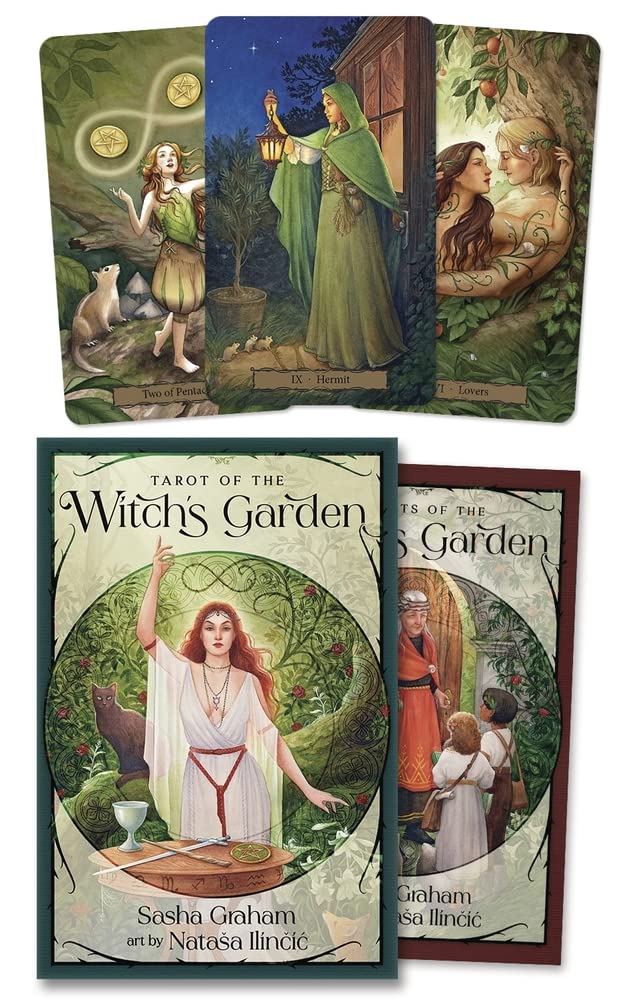 Step into the enchanting world of Tarot of the Witch's Garden, where personal intuition blossoms amidst the captivating Rider-Waite-Smith-style cards. Natasa Ilincic's delicate watercolor paintings transport you to comforting cottagecore scenes, offering a serene respite from the chaos of modern life. Within this exquisite deck of seventy-eight cards lies the key to unlocking the latent magic thriving inside you. Bestselling author Sasha Graham guides you through this lush landscape of symbolic imagery with her full-color companion book, leading you to a secret sanctuary where the secrets of the universe unfold. Immerse yourself in the sublime beauty of this deck and embark on a transformative journey of self-discovery and spiritual growth.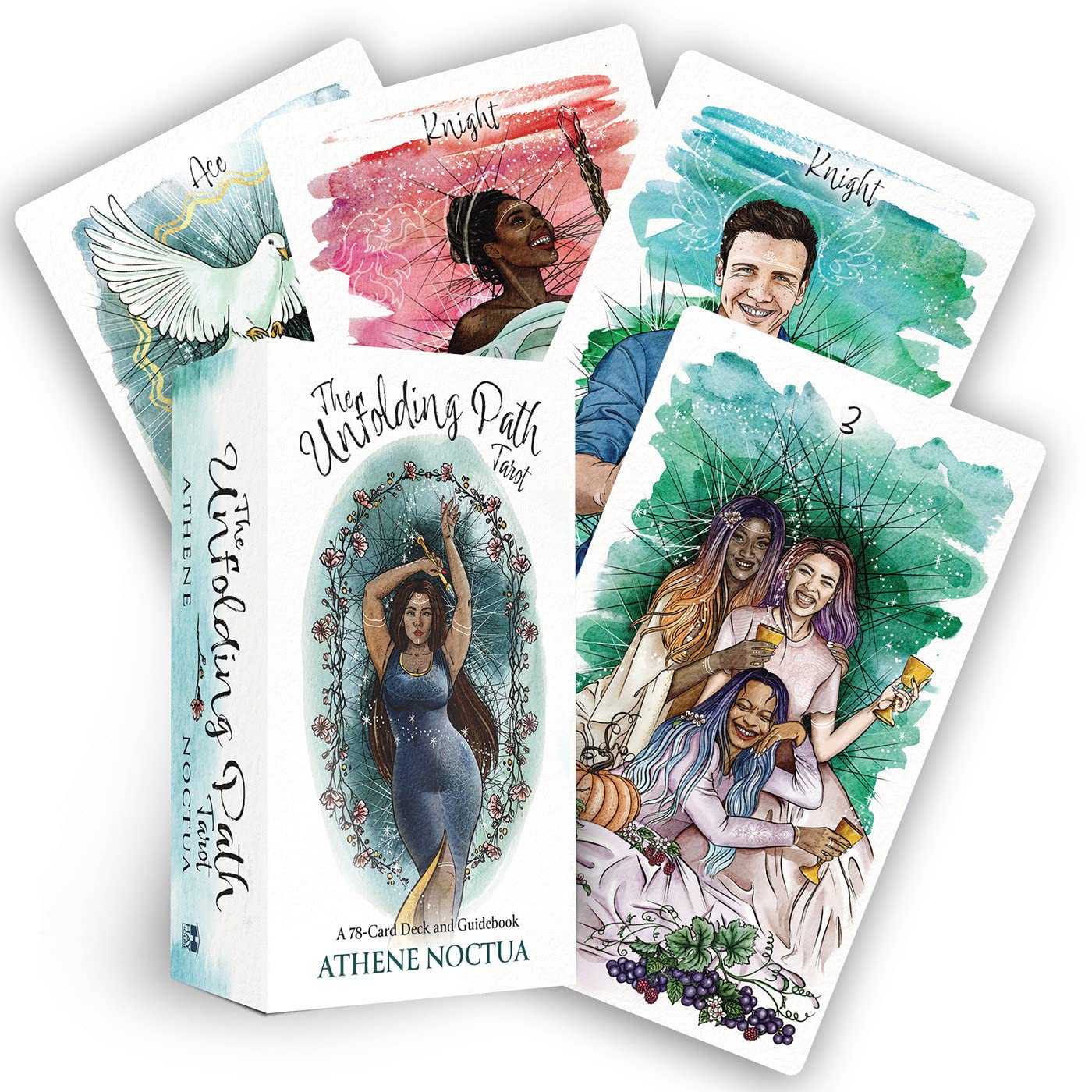 Embark on a soul-stirring expedition through the boundless possibilities of life with The Unfolding Path Tarot, an exquisite deck of 78 cards. Immerse yourself in a world where captivating artwork, captivating characters, and a hint of contemporary enchantment intertwine. Let this mesmerizing kaleidoscope of imagery be your guiding light on the remarkable odyssey of self-discovery. Unveil the profound secrets of The Unfolding Path Tarot. 
Bonefire Tarot 2nd Edition
Introducing the Bonefire Tarot 2nd Edition, a captivating fusion of Sailor Jerry Collins's iconic tattoo art and outsider masterpieces. Immerse yourself in the enchanting realm of 78 vibrant hand-painted Tarot cards, accompanied by an insightful 248-page companion book. This new edition unveils nine new cards, accompanied by fresh text, and a completely revamped package. Transcending time and space, these reimagined images unlock a wellspring of purposeful creativity within. Delve into the Major Arcana figures, representing influential individuals, aspects of ourselves, or encounters we are destined to face. The Minor suits possess their own distinctive aesthetics and symbols, attending to life's intricate details. Embrace the captivating allure of the Bonefire Tarot, your key to unlocking the mystical realms. Pre-order now and embark on an extraordinary journey.
Here We Explore Different Tarot Card Decks That Are Mass Produced And Easily Accessible To Everyone At Reasonable Prices . . .
We also look at Learning To Read Tarot Cards . . . And Popular Spreads . . . We Do Not Do Readings . . . We Primarily Discuss Tarot . . . If You're Looking For Oracle Cards — You Won't Find Them Here . . . We're All About Tarot And Only Tarot.
Learning the Key Words for all the cards in the Minor Arcana as well as the Major Arcana will open up a richer and deeper understanding of what the Tarot cards are telling you . . . I use the Key Words suggested by Vincent Pitisci, who encourages us to use them or come up with our own Key Words — the important thing is relating to the meanings of the cards and, of course, remembering them . . . Vincent not only gives one keyword for each card, but 20 . . . so 20 times 78 cards is 1560 Key Words . . . Oh Good Grief! How in the world can I remember 1560 Key Words? The words are related and relatable — they do come together easily and nicely for a broader understanding. It is well worth considering. You will also notice that many Tarot Card Creaters have Key Words in their Guidebooks to help you along . . . Once you understand the card meanings using this Key Word approach, any Tarot Deck you pick up you'll be able to read quickly, easily and precisely.
Enjoy My Blog 
Visit Often — I'm Always Adding New Content. Be Sure To Tell Your Friends About MysticalKey.com
All Tarot Decks Are Perfect For All Seasons!Find and use a Tarot deck that makes you happy and one you want to consult on a regular basis either for yourself or others. It is always nice to check in to just see if the Tarot has something to tell you today. I rarely...
read more