A Mini Edition Of My Loved Everyday Witch Tarot!
Small enough to fit in a pocket or a purse, this fun miniature deck is designed for the modern witch on the go. With charming images of black cats, pointed hats, and magic brooms, it's the perfect choice for witchy tarot readings. Based on the classic Rider-Waite deck, this mini tarot has a whimsical air while remaining dedicated to the serious task of providing answers to life's tough questions. This is the mini edition of the Everyday Witch Tarot. The cards measure approximately 1.7″ x 3″. Please note that this deck does not come with an instructional booklet.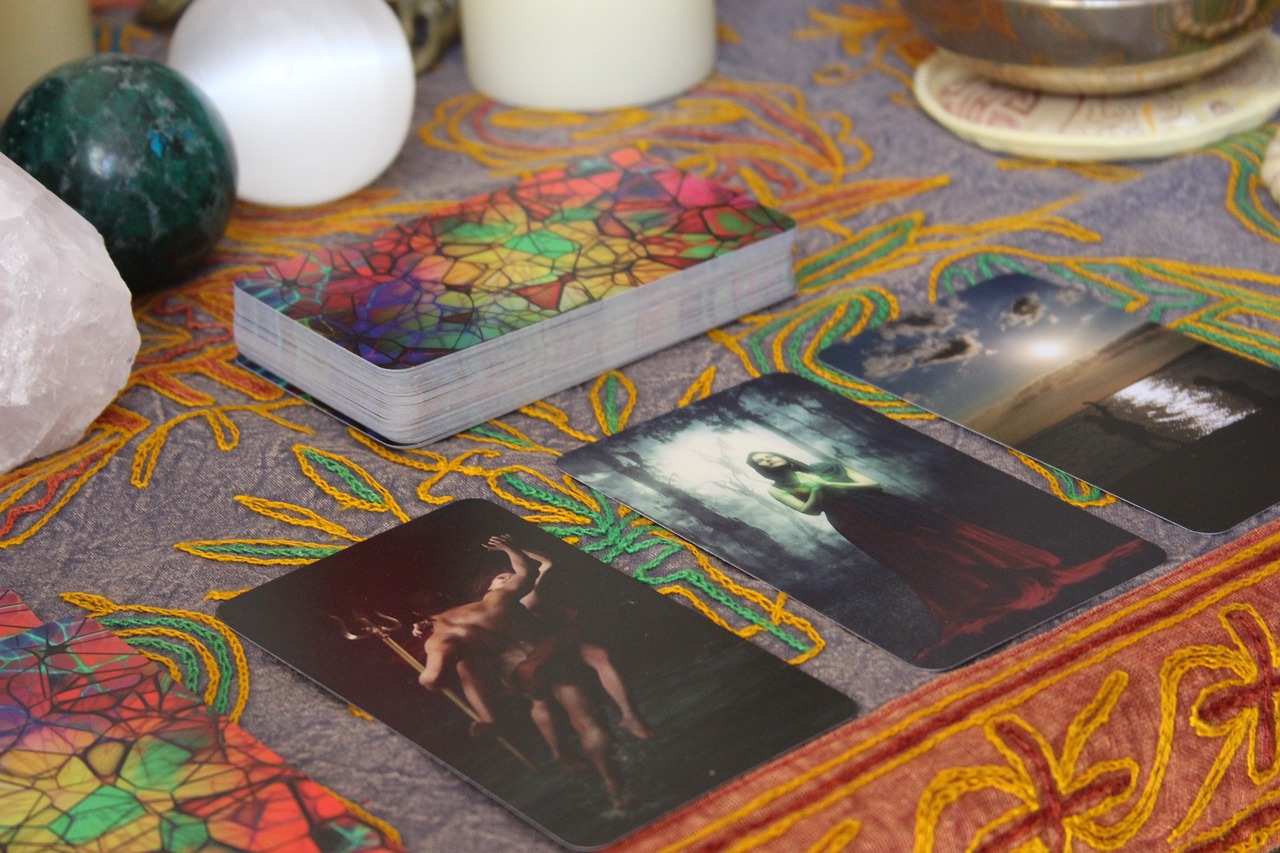 I absolutely love my Everyday Witch Tarot! I know there are many people who love to have the mini versions of Tarot decks for easy traveling purposes — maybe they can bring along more mini's than regular-sized Tarot decks — I don't know . . . Everyone has their preferences and need to have what works best for them. It is wonderful that Tarot decks do come in a variety of sizes. And themes — I'm amazed by the number of witch-themed Tarot decks are available. Goodness, I think I have three or four . . . I do like witches!
I Am Curious To See How Many Witch-Themed Tarot Decks I Have In My Collection . . . I Know I Recently Purchased One . . .
Various Themed Tarot Decks Are Quite Popular — I Imagine There Is A Theme You're Wild About As Well And Have Many In Your Personal Tarot Deck Collection!
We all like something and gravitate towards those decks as often as possible. I have been surprised on more than one occasion when I've seen a Tarot deck and I just have to buy it! That is usually quite rare, but it happens more often than I prefer — thus my personal collection is growing!
I am always surprised and pleased when I hear of someone remarking about how their favorite Tarot deck is Everyday Witch Tarot — and many picked up the mini version because they travel quite a bit and do professional readings at craft and other events out and about the country. This is quite exciting for them!
Thank you for stopping by! I hope this was helpful and informative.
Sharon
Related Articles You May Enjoy!
All Tarot Decks Are Perfect For All Seasons!Find and use a Tarot deck that makes you happy and one you want to consult on a regular basis either for yourself or others. It is always nice to check in to just see if the Tarot has something to tell you today. I rarely...