All Tarot Decks Are Perfect For All Seasons!
Find and use a Tarot deck that makes you happy and one you want to consult on a regular basis either for yourself or others. It is always nice to check in to just see if the Tarot has something to tell you today. I rarely have specific questions — fortunately, my life is quite wonderful. You can use different Tarot decks when you ask different questions or use the same Tarot deck to ask all of your questions. I do like to use a modified Celtic Cross Tarot Spread. This gives me quite a number of Tarot cards in which to consult for a given question.
Trick Or Treat Tarot is a delightful Halloween Tarot Deck. I enjoy it so much I use it throughout the year when I want to laugh and feel like a kid again! It is always good to relax and enjoy working with the perfect Halloween Tarot Deck that transcends the spooky season. Featuring the captivating illustrations by Jonathan Hunt and the expert guidance of bestselling author Barbara Moore, this Rider-Waite-based deck offers an experience filled with laughter, amusement, and childlike wonder. With its easy-to-use design and a full-color guidebook, Trick or Treat Tarot empowers you to confront your fears, peer into the future, and embrace an authentic identity that resonates with you every day. Whether you're a Tarot enthusiast or simply enjoy indulging in a whimsical experience, this deck is sure to delight and inspire. Unleash your inner child, relax, and immerse yourself in the enchanting world of Trick or Treat Tarot.
Just A Few Of My Favorite Tarot Decks!
Mystical Manga Tarot Deck
Capturing the essence of Japanese graphic novels, Mystical Manga Tarot invites you on a courageous journey, unraveling the mysteries of your path and uncovering the enchanting possibilities that lie ahead. Rann's breathtaking artwork breathes life into each character, providing the guidance needed to navigate the pages of your unique story. This user-friendly deck, based on the esteemed Rider-Waite system, is accompanied by Barbara Moore's insightful color guidebook. Whether you're an ardent tarot enthusiast, manga aficionado, or both, Mystical Manga Tarot will captivate your mind and touch your soul.
A Modified Celtic Cross Tarot Spread — The Perfect Tarot Spread!
Check it out and see how it works for you . . . You can always modify it to serve your needs as well . . . A spread is only as valuable as you believe it is to get to the answers you're seeking . . . Maybe not what you may want to hear, but need to hear . . .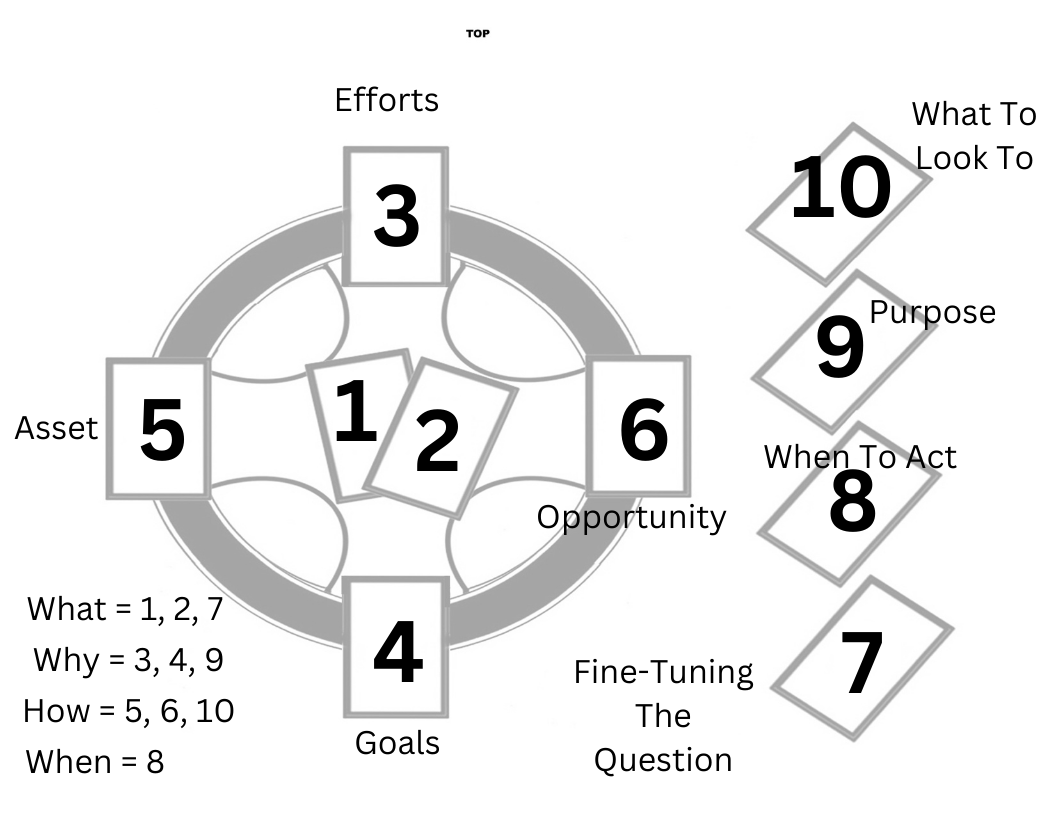 The Gilded Tarot Royale, a bestselling Tarot deck with a contemporary twist. Experience the captivating allure of newly refreshed artwork, borderless cards, and richer colors. This stylishly designed deck, inspired by medieval magicians, priestesses, emperors, and knights, embodies the powerful readability of the classic RWS style. Engage both loyal fans and new users as you embrace the magic and inspiration that the Gilded Tarot Royale brings. Unlock the secrets of the cards and embark on a timeless journey of self-discovery.
Take an exhilarating journey through a spectacular collection of 78 vibrant Tarot cards, meticulously painted by skilled artists. Inspired by the classic Sailor Jerry Collins tattoo flash and influenced by the renowned Rider-Waite deck, this Tarot set and guidebook are designed for the intrepid explorers of life. Unlock the hidden meanings and profound symbolism within each card, allowing you to intuitively decipher your own unique path. Whether navigating the little details of everyday existence or tackling the grand tapestry of the universe, this deck covers it all. The Major Arcana showcases archetypal figures that mirror aspects of ourselves or situations we are destined to encounter. Meanwhile, the Minor Arcana possesses its own distinct style and symbols, shedding light on life's minute intricacies. With an extensive glossary, three intuitive spreads, and illuminating essays to accompany your journey, this Tarot set offers timeless wisdom through the captivating art of divination. Discover eternal truths as you embark on a profound exploration of self and the cosmos.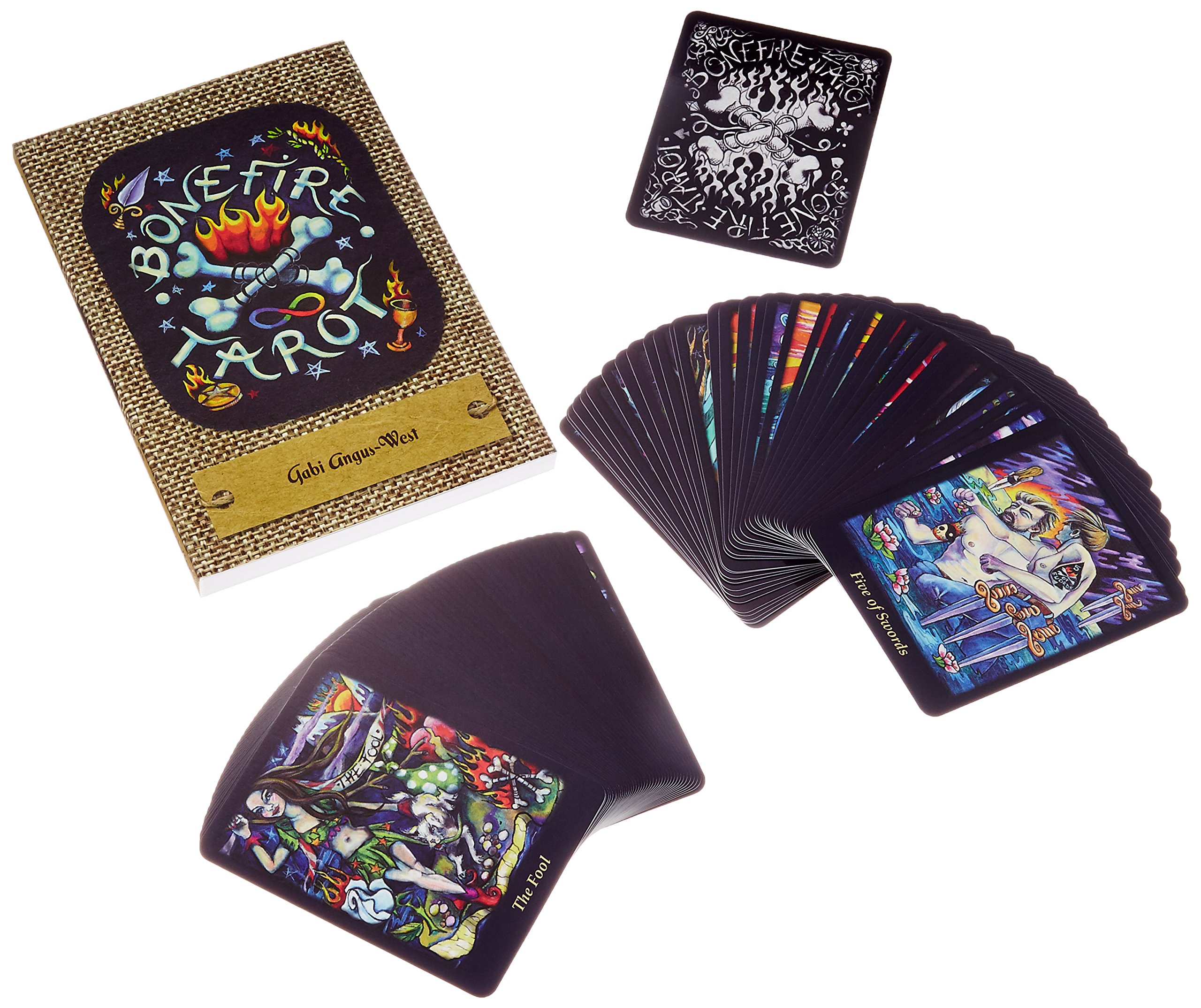 I enjoy so very many Tarot decks. Some of them I have had for quite some time and they are as special to me as a brand new Tarot deck. It is all a matter of what you like and enjoy working with . . . It is essential to work regularly with the Tarot. For me, it is very much like meeting with old friends . . . it is always a delightful time.
I do hope you'll try out the modified Celtic Cross Tarot Spread — it is the ultimate spread that is perfect for your personal and professional use.
Thanks for stopping by!
Please leave me a comment telling me about your favorite Tarot deck.
Sharon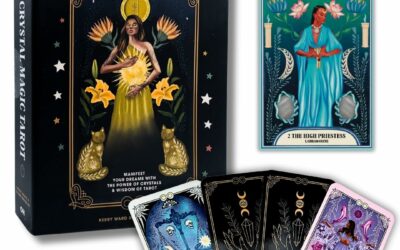 Crystals And Tarot!The Crystal Magic Tarot deck and guidebook goes beyond self-awareness and future predictions, delving into the realm of manifesting and intention-setting. This 78-card deck is not designed to explain your fate, but to give you control over it. By...