I Like Tarot Card Artwork That Allows Me To Engage With The Depiction.
Tarot is an active, not a passive interaction. Each card in a spread tells a story — and how that story unfolds is in relation to the other cards selected. That's why I like artwork that feeds my eye, mind, body, and soul. There is truly something going on when you are in tune with your Tarot deck. It is a beautiful thing.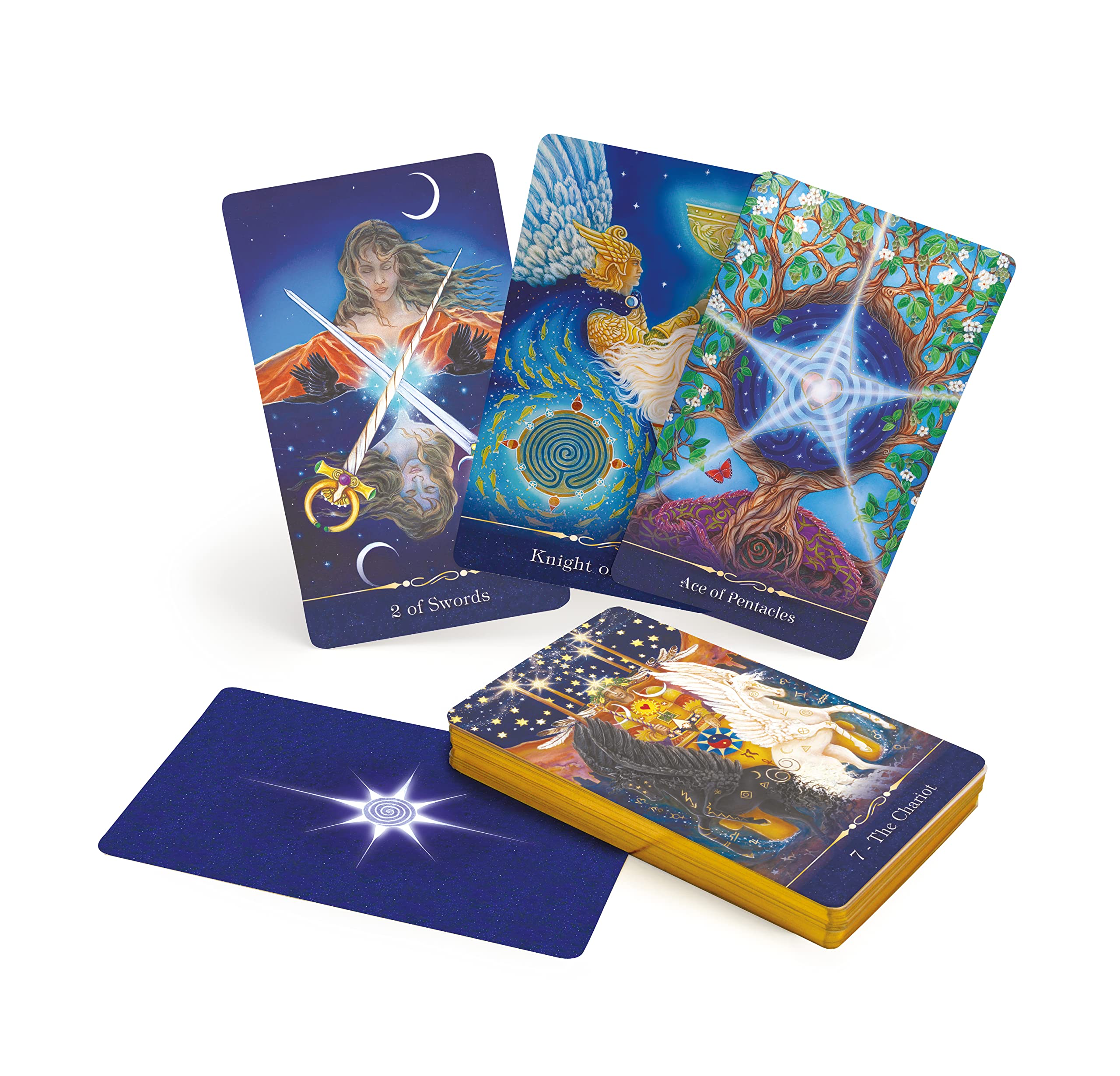 Since I started my Tarot Deck Collection, I have maybe three that I don't especially like and am not using. There is actually nothing wrong with those decks other than there are others I prefer. And, now that I think about those three, I may revisit them and find the value they do have to offer. I have found that over the years my tastes have changed and my understanding of Tarot has grown. It did seem to take me a long time to understand the different suits and how those cards worked in with my keyword approach — it just seemed as though I was beating my head against a wall trying to make sense of Tarot. Then, I watched some videos, dug out my old Rider Tarot Deck, and really watched, listened, and interacted. That was the key for me — sitting quietly.
As with so many things, it is important to keep studying, practicing, and learning. Also seeing what others are doing and saying. Seeing what is new and available and the thoughts and feelings others have about a particular Tarot Deck. Also, learning about the Tarot Deck Collections of others — so many times I have not heard of the majority of Tarot Decks some have in their collection — am I tempted to get them? Sometimes, but not always.
Going Through My Tarot Deck Collection Is Like Visiting With Dear Friends
Bonefire Tarot Second Edition Will Be Released November 28, 2023 — I Just Noticed This As I Was Browsing Through Amazon!
Get ready to dive into the enchanting world of Bonefire Tarot, where the captivating artistry of Sailor Jerry Collins meets the mysticism of old-school tattoo flash and outsider art. With its vibrant hand-painted cards and insightful 248-page companion book, this second edition is a true treasure. Immerse yourself in the timeless symbols and reimagined images that unlock purpose-giving creativity. From the archetypal energies of the Major Arcana to the intricate details of the Minor Suits, this deck empowers you to tackle anything, from the smallest details to the grandest mysteries. Discover the perfect blend of artistic themes and Tarot symbology, accompanied by a comprehensive glossary of symbols, simple spreads, and descriptive essays. This set holds the eternal truth just within reach, ripe and waiting to be gathered. Embrace the magic and let Bonefire Tarot guide your journey.
The creator, Gabi Angus-West has nine new cards, new text, and a completely redesigned package for this 2nd edition. It is published by RedFeather and is available for pre-order at Amazon — just click the image to the right 🙂 or below.

Oh, My Goodness!! I was not expecting to see a new release of Bonefire Tarot!!
Let's See A Walk-Through
The video was informative although quite long with a live-feed thing going, but well worth your time if you're at all interested in this new edition of Bonefire Tarot.
I'm excited about this 2nd edition!! It all depends whether you were into Bonefire Tarot — it did take me a while to get used to the original edition and this 2nd edition shouldn't be an issue for me . . . 
I do thank you for stopping by! I would appreciate hearing your thoughts on Tarot in the comments below.
Sharon