What's Not To Like About Pumpkins Cut Up In Scary Faces?
Gaze into this enchanting realm of the Jack-O'-Lantern Tarot, where vibrant hues and captivating compositions converge to create an irresistible allure. As the seasons shift, the veil between our world and the spirit realm delicately fades, beautifully mirrored by this bewitching deck. With an artistic mastery by Giuliano Costa, each card radiates a macabre charm, brimming with eternal wisdom and tantalizing delights. Immerse yourself in the Halloween spirit and allow this deck to guide you through the ethereal realm of Tarot.

Bold, brilliant autumn colors come alive in this themed deck that stays true to the Rider-Waite-Smith symbolism, making it a versatile choice for year-round use. Unlike many other themed decks, this deck blends artistry with functionality, allowing you to truly engage with the Tarot's story. The vibrant characterization of light illuminates key cards like The Fool (0) and The Hermit (9), captivating your imagination. Crafted with lightweight and durable paper stock, this deck ensures effortless handling and shuffling, promising to withstand regular use. If you're seeking a deck that exquisitely displays and celebrates Samhain, Halloween, or All Hallow's Eve, look no further. This deck also includes a LWB in multiple languages, making it accessible to all. Experience the enchantment of the season with this extraordinary Tarot deck.
Everyone I've shown this deck to can't get enough of it. The Halloween theme is beautifully incorporated with pumpkins, skulls, bats, and more, adding a touch of spooky charm. But here's the twist – the "creepy" elements are subtle enough that this deck holds its appeal all year round. Embracing the traditions of tarot, the captivating artwork and vibrant colors make each card a masterpiece. Designed with smaller hands in mind, it's the perfect size, and the card stock strikes the ideal balance between flexibility and durability. I couldn't be more enthralled with this extraordinary deck.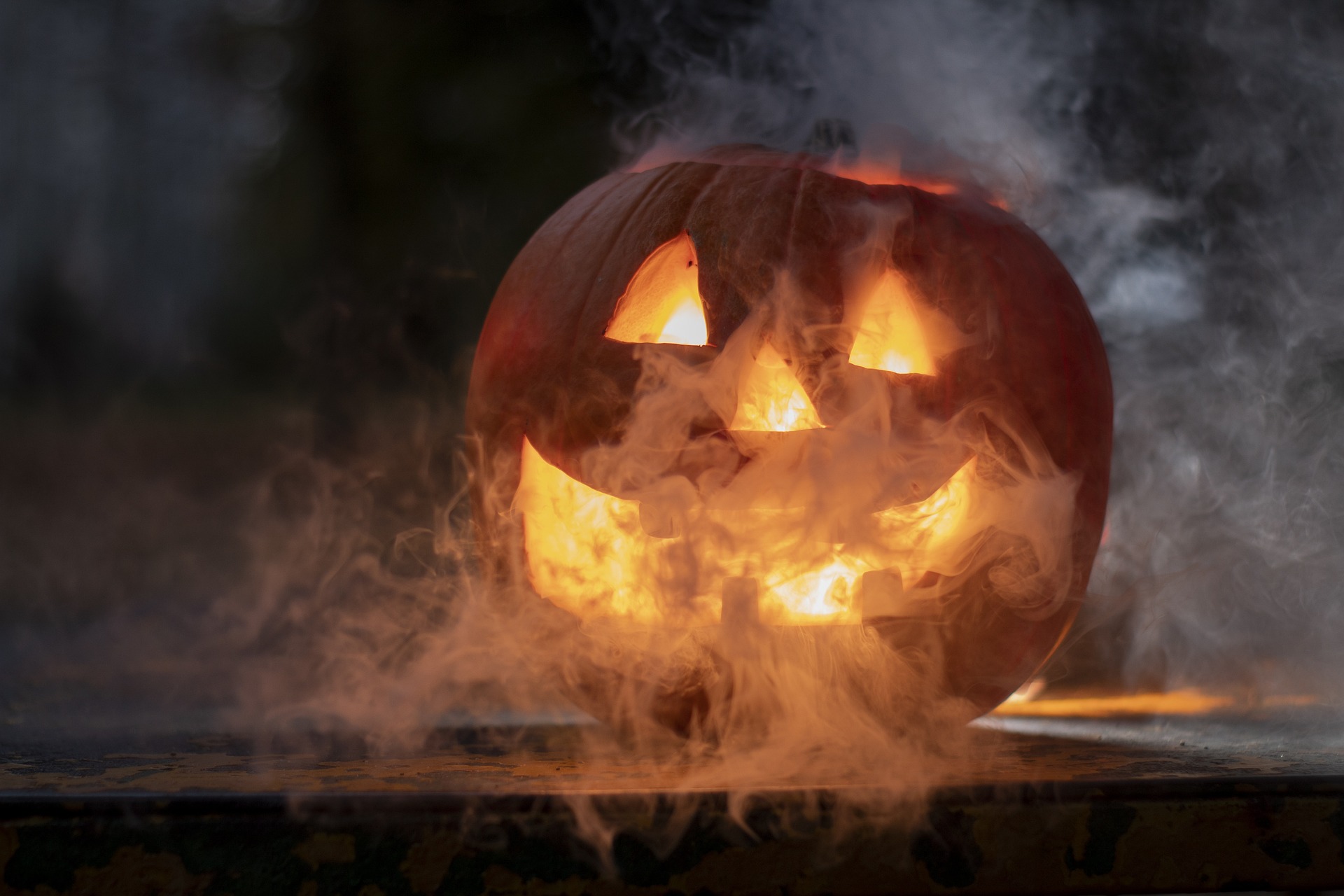 I am captivated by the depth of symbolism woven into this enchanting holiday-themed deck. Unlike many novelty Halloween decks, this one stays true to the revered Rider-Waite-Smith standard, preserving the essence of its symbolism. Giuliano Costa's breathtaking artistry never fails to mesmerize me, and this deck is no exception. I eagerly anticipate adding more of his masterpieces to my cherished collection, and this deck certainly does not disappoint.
Have You Checked Out Other Halloween-Themed Tarot Decks That Follow The Rider-Waite-Smith Tradition?
There Are Plenty Of Tarot Decks That Would Fit In Nicely During The Halloween Season And Many Are Suitable For Using Throughout The Year!
I always like to see what's available and suitable to use at different times of the year. It depends upon your practice and how you feel about using a variety of Tarot decks — some like to stay with what they like with no variety — others like to throw in something new from time to time for fun — whatever you decide is what is best for you!
In my own Tarot Deck Collection I may have gone a bit heavy with a Witch-Theme. I like the concept. I also gravitate towards the traditional look with a lot of Ciro Marchetti's Tarot Decks. There are Tarot Decks that fit every personality, mood and season.
Whatever Tarot Deck you choose to use is for you to choose. There are lots of people with recommendations — it is best for you to choose a deck you like and will use — I like decks that feed my mind and imagination. I also like decks that make me feel good and happy — I don't necessarily want to have a creepy feeling . . . Even though it goes along with the Halloween Season.
I hope this was helpful and if you were on the fence about a Tarot Deck or two, that this has helped you make up your mind . . .
I do thank you for stopping by!
Until next time,
Sharon