I Enjoy The Concept Of Kitchen Table Wisdom …
Growing up I learned a lot at the kitchen table.

And, sometimes I had to take some of that widom with a grain of salt. It wasn't the best advice, but one is to consider the source.
Melissa Cynova has a great personality that comes through the book … she may mock some things that are near and dear to you, but don't let that change anything you're doing. This is merely one person's opinion and perhaps how she practices. It doesn't necessarily correspond with what you know and believe. Be true to yourself and take much of this book with a grain of salt.
It is an entertaining read …
Witch Boss's Review of Kitchen Table Tarot:
Arwen Lynch With Melissa Cynova Video Interview:
Oh My Goodness!! That Was Intense!
Now that you've seen the author, Melissa Cynova in an informal interview, you may have a better idea as to whether to purchase Kitchen Table Tarot … or not.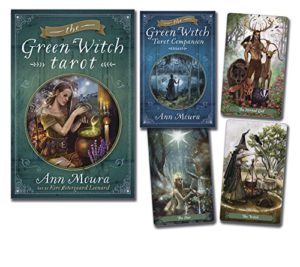 I find her style fun … perhaps a little tongue in cheek … but I may be reading her all wrong … Yet I was delighted she mentioned Bonefire Tarot which has become one of my favorite Tarot decks … but then again I'm delving into The Green Witch with a growing respect and admiration.
I do like the multi-dimensional levels of images as well as getting into nature and the elements of air, fire, earth and water.
I do hope this post was informative and the videos entertaining …
Thanks for stopping by!
Sharon