Originally Published In 2005 — Great For Both Beginners And Long-Standing Practioners! 
By St. Martin's Essentials Publishing. The 78-card Tarot Deck is beautifully illustrated by Will Worthington. A 192-page comprehensive booklet is included.
This Phillip Carr-Gomm and Stephanie Carr-Gomm collaboration created this classic tarot deck blending Wicca and Druidry.
It is quite a large-sized card deck. I usually prefer a smaller size, but it does seem appropriate for this particular deck. I'm enjoying working with it.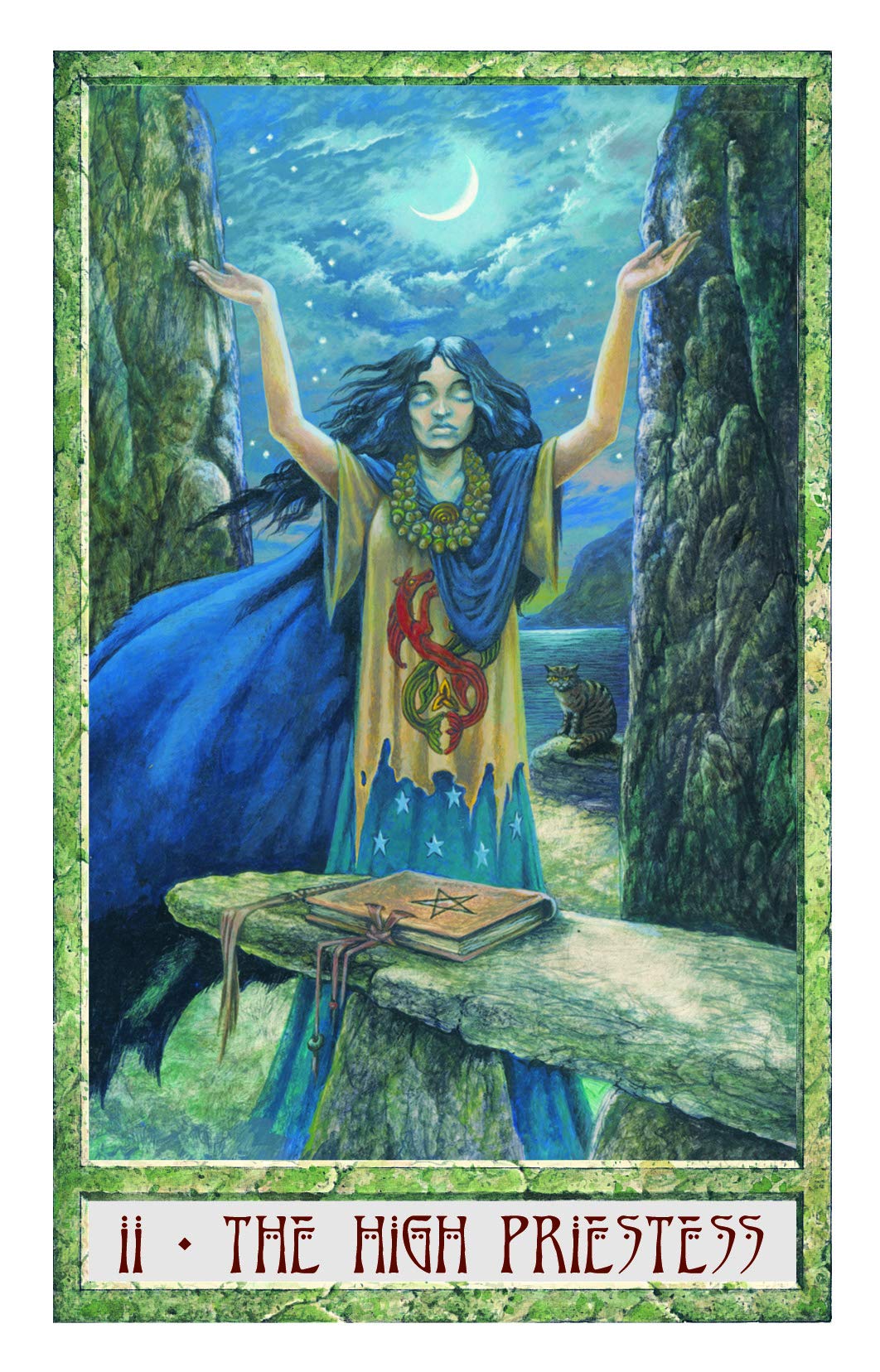 I'm finding that the more I work with the Tarot, the more I am drawn to a more classic look and feel — yet one of my all-time favorite Tarot Decks is Trick Or Treat Tarot. And, of course, my "go to" deck is Everyday Witch Tarot.
I'm quite surprised by how large my Tarot Deck Collection has grown. Well, it seems large to me and could be quite small compared to other long-standing practitioners. I'm in the 30 Tarot Deck Collection. I do have a bit of an eclectic selection to fit my various moods or mind-sets as well as the time of year — yet I have found I've reached for Trick or Treat Tarot during the winter, spring and summer. It could be due to my love of autumn and wanting to hang on to it throughout the year.
I Truly Enjoy This Trio Of Tarot Practitioners
They offer considerable insight and they are a lot of fun. This is a rather long video, but well worth your time to view and enjoy.
Since I Named Other Tarot Decks, It Was Appropriate For Me To Include Them — You Can Click The Image And Will Be Taken Where You Can Purchase Or Get More Information
I could probably add more Tarot Deck recommendations. Fortunately, we're getting into autumn and the holiday season.
You have probably noticed the trio in the video mentioned other Tarot Decks as well. I don't know about you, but I do like to get ideas and explore the various possibilities.
I suppose it is possible to have only one Tarot Deck. To become proficient, consistency is essential. I like variety, but I stay with the Rider-Waite-Smith Formate for consistency. It just seems to me that each Tarot Deck has something different to offer.
Have fun exploring the many possibilities. I do thank you for stopping by.
Sharon