The Celtic Dragon Tarot Kit Has To Be Seen To Be Appreciated.
I'm pretty much allowing the Video by The Truth In Story do my review for me. This is a lovely deck that I find interesting.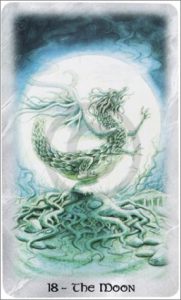 I was wondering the other day if there was a dragon Tarot deck … and yes, indeed there is for all those who love the magical elements associated with dragons … I also enjoy the fairy tale type of look to this deck … I'm one of those rare individuals who grew up on fairy tales before the internet and all the wonderful inventions — yes, we did have fire and the wheel … but television was new and space travel was a dream … yes we had airplanes, freeways and motor vehicles … People did travel by train … it was a simplier lifestyle … without all the bells and whistles of mass communication with all the electronic gizmos … Oh my goodness I feel old …
Thanks for stopping by and supporting my website by using the links below for your purchases.
Sharon