Capture Your Imagination
Tarot is quite mystical to me. Legacy of the Divine Tarot has completely captured my imagination!! I am completely in awe of this imaginative deck based on the Rider-Waite-Smith system by artist Ciro Marchetti.
With this deck I can see how one would delve completely in this fantasy world of one's dreams. The images are rich and feeds the hungry eye, heart and imagination. I was truly drawn to this Tarot Deck.
Since Studying The Tarot, I've Developed A New Perspective
I'm gaining a new understanding about life and how much more there is than meets the eye. I've always believed in the mystical and the paranormal but it now includes fantasy which wasn't a major theme in my life … but now I'm much more open to all possibilities.
I believe Legacy of the Divine Tarot invites you to view these cards and your readings intuitively.
From the back of the box:
"A world veiled in darkness after a cataclysmic collision that stilled the earth. Millennia have passed and only humankind has survived―through the divine gift of dreams.
Exquisitely rich and magical, this new Rider-Waite-Smith-based tarot deck by digital artist Ciro Marchetti takes you into the heart of fantasy. You can use this legacy from ages past to discover what you need for your own life as it guides you toward hope, wisdom, and inspiration.
The companion guidebook, Gateway to the Divine Tarot, presents the author's interpretation of each card's significance, along with additional perspectives from experts in the tarot community, including Ruth Ann and Wald Amberstone, James Ricklef, and Leisa ReFalo."
I do love this Tarot Deck and am so very pleased I bought it. It was an impulsive purchase along with the Tarot in Wonderland Cards. I'm building my Tarot Deck Collection and wanted to move into the imaginative possibilities. Yet I wanted to be true to the Rider-Waite-Smith system.
I Do Wonder If My Current Collection Has A Theme
It may be quite eclectic as most Tarot Readers and Collectors seem to be … buying what captures their hearts and minds. It is possible some are just looking for something different. 
I'm basically sold on Amazon's Same Day Delivery. As a Prime Member, I get FREE Delivery, too. I've become so spoiled that next day or two-day delivery seems too long to wait … but I do, because I love shopping online and having my orders delivered to my front porch. It is a luxury that I indulge in from time to time. And, for Tarot Cards I believe it is essential … just my opinion …
We Do Have Favorite Tarot Decks We Use Regularly
The key is to use them and to develop a familarity with each deck. This may seem strange, but I'm discovering each Tarot Deck has a unique personality. That may be why we purchase so many and use so many. It's much like having friends. We have a variety that serve different purposes. Some are specific activity friends and some we like hanging out with all the time …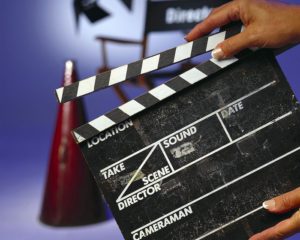 So … with Tarot Decks I'm drawn to a particular deck depending upon the reading or just because it seems to be the correct choice.
I've been thinking of doing Daily Tarot Readings on Twitter and Facebook … just a general reading for the day in a Three Card Spread. I think single cards are good, but sometimes we need a bit more information. 
I thought having ten different Tarot Decks would give a variety of readings and not get stuck with readings from the same deck over and over and over again. But … maybe that doesn't matter … It was just a thought I had …
I may find I use Legacy of the Divine Tarot much more often than originally thought. I could go with a different Tarot Deck each week … just more thinking … And, as I said earlier, selecting the Tarot Deck may be completely out of my control. I may be drawn to a particular deck each time I do a reading. One never knows for sure.
I do, however, enjoy seeing videos where someone does a reading using a Tarot Deck I have and love. It helps me in my learning process. I'm also beginning to understand that we may never "master" Tarot, we will always be learning and growing as we progress in our studies.
Well … I did get a bit side-tracked in this post … maybe I slipped into my own little fantasy …
I do thank you for stopping by and hope Legacy of the Divine Tarot or any of the other decks pictured above or below will be your new Tarot Deck.
Sharon