This Is A 78-Card Tarot Deck With A Guidebook Of 100 Pages.
I'm beginning to think I don't like modern versions of Tarot Decks. The Joker Tarot seems to have its own agenda that doesn't jell with my concept of a Tarot deck I would want to add to my collection.
Of course, you decide for yourself. This may be exactly what you've been waiting to have in your personal Tarot collection. I just haven't warmed up to this deck at all. It seems dull and empty.
That Was Quite A Quick Walkthrough. . .
But you do get a good idea of the artwork and how they are different from the traditional Rider-Waite-Smith format. They do seem to have their own unique definitions as well — pretty much a story all of their own . . .
Let's look at more images to give you a very clear picture of this deck so you can decide if it fits into your way of reading the Tarot cards.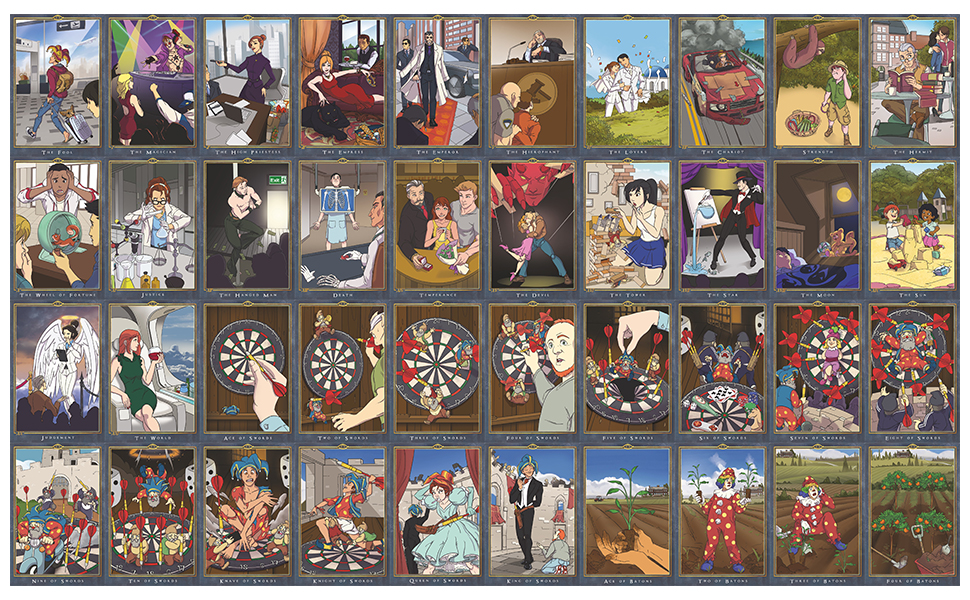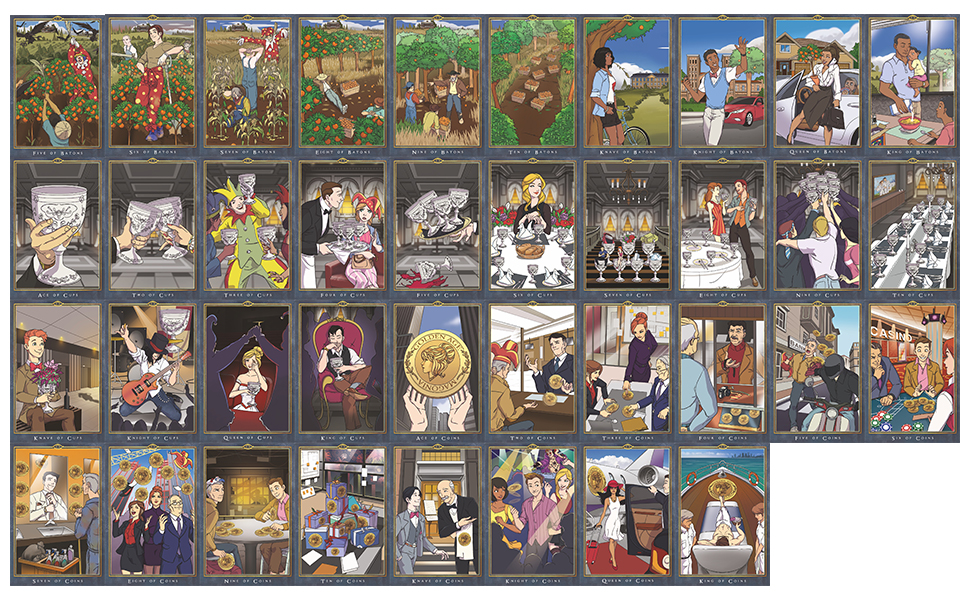 Published By Prime Muse
According to the publishers, this deck was created based on the Rider-Waite-Smith tradition, but they reinterpreted the cards, giving it a more modern feel. Thus giving a "fresh experience" to your readings.
You're encouaged to find the "hidden stories" in the deck. They are meant to inspire you into giving more interesting readings. Since the artwork is more modern and shows everyday situations, the readings could be more meaningful and relatable.
I'm truly sorry to say that this Tarot deck doesn't speak to me. Yes, it is modern . . . It moves away from the Rider-Waite-Smith tradition — something you may find delightful and refreshing.
I'm not too keen on the artwork. It's fine, but not necessarily for me. The cardstock is fine . . . It's a well manufactured deck with a great box.
As I've said before, you decide if Joker Tarot is for you . . . or not . . .
Don't go by my recommendations, I like some strange Tarot decks like Bonefire Tarot, Tarot of Haunted House and Deviant Moon Tarot.
Thanks for stopping by!
Sharon