The Rider Tarot Deck
This is one of the most popular tarot decks on the market today.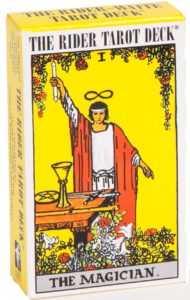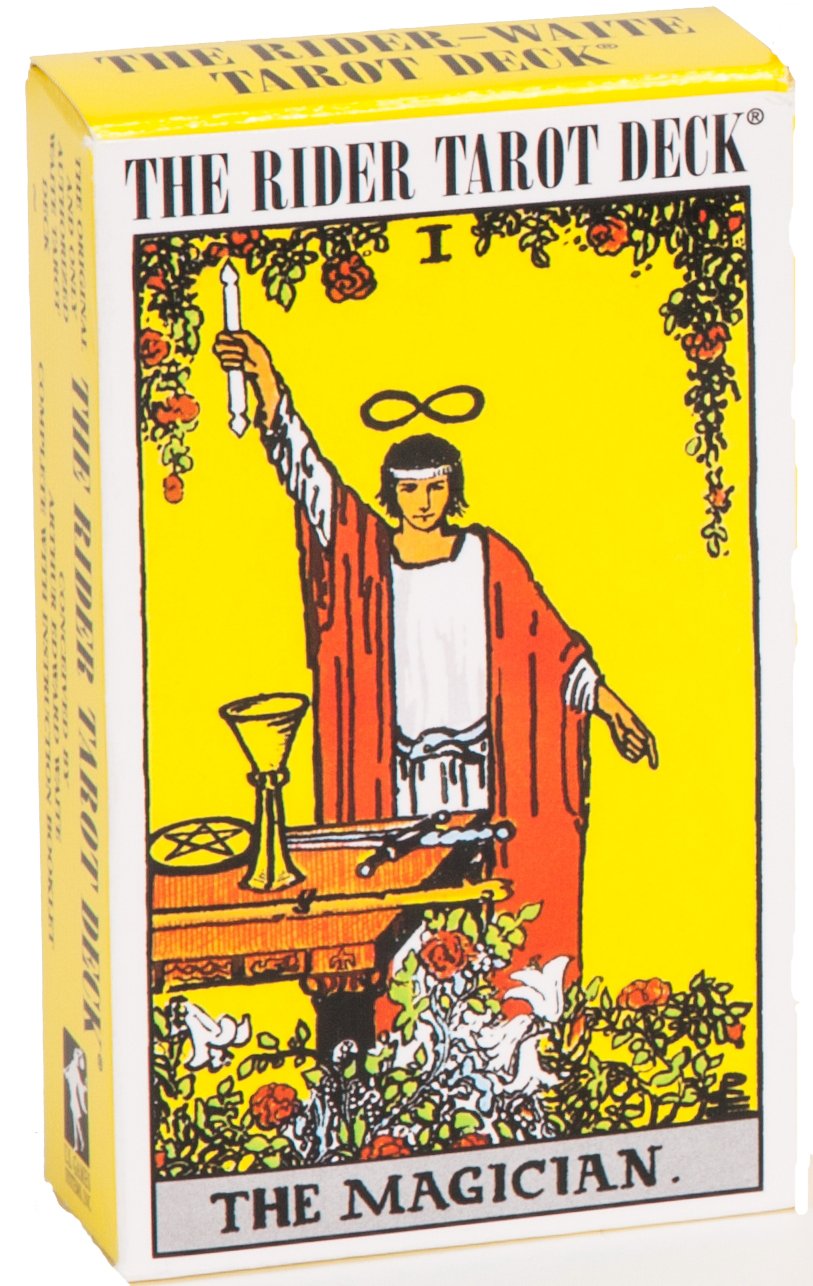 "A unique feature of the Rider-Waite deck, and one of the of the principal reasons for its enduring popularity, is that all of the cards, including the Minor Arcana, depict full scenes with figures and symbols. Prior to the Rider-Waite Tarot, the pip cards of almost all tarot decks were marked only with the arrangement of the suit signs — swords, wands, cups, and coins, or pentacles. The pictorial images on all the cards allow interpretations without the need to repeatedly consult explanatory text. The innovative Minor Arcana, and Pamela Colman Smith's ability to capture the subtleties of emotion and experience have made the Rider-Waite Tarot a model for the designs of many tarot packs." — (from The Encyclopedia of Tarot, Volume III)
Rider-Waite Tarot was named one of the Top Ten Tarot Decks of All Time by Aeclectic Tarot.
This is usually the first deck most people buy … or at least at some point decide to purchase it for their collection.
Below I found YouTube Videos to help you learn all 78 Tarot Cards in 2 hours.
It does seem like a daunting undertaking, but well worth the effort … especially with the short cuts you'll learn.
It does take effort, but it does all seem to come together nicely and easily.
Learn The 78 Tarot Cards — Part 1
Learn The 78 Tarot Cards — Part 2
I found the videos informative — How about you?
The videos went well with The Rider Deck which you may already have or plan to purchase. Just click the image above and you'll be taken to where you can securely and privately place your order.
Or click any of the links below.
I have absolutely no idea how many different Tarot Card Decks are available on the market to purchase. I do know that there is a Tarot Deck for you … or your friend or a member of your family who is interested in Tarot Cards. We're always curious about the future.
I do recommend The Rider Deck … it is an excellent deck for beginners and everyone else interested in Tarot Card readings.
Thanks for stoppig by and shopping with me.
Sharon